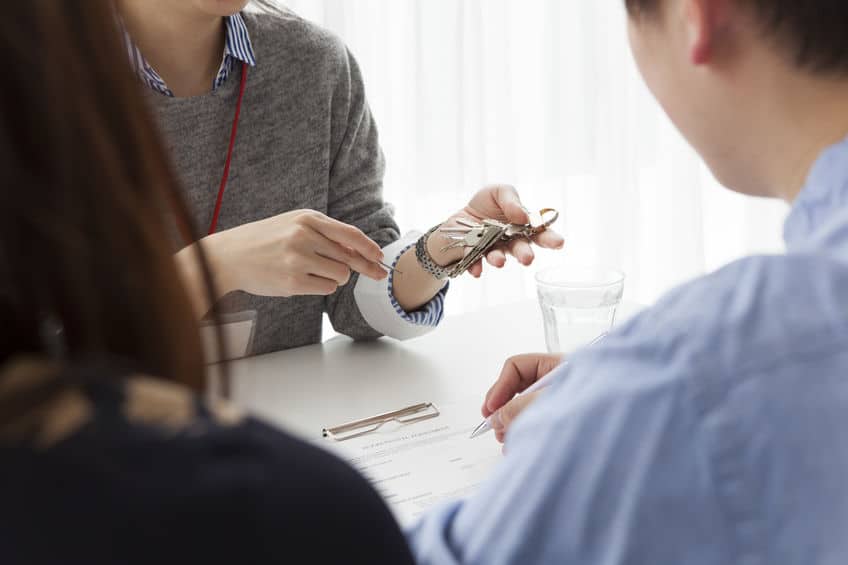 Tenants want to move into a home, not a house.
There are many steps, then, that the landlord must take to make this a reality. Rental providers should think about what tenants really want – as opposed to what landlord's think is right for the rental.
It's not always easy to know what tenants really want, though. Survey after survey shows conflicting results. For example – in a recent survey it was found that over 40 percent of respondents preferred to hang up their own photos.
We all know, though, that many landlords consider this a no-no – something that has the capacity to damage the rental and incur unnecessary property management costs.
There are ways around these demands, though.
For instance – in the lease agreement a stipulation could be added stating that hanging up photos is permitted, but that any damage to the wall incurs a deduction from the rental deposit.
Making a Tenant-First Property
Internet access and a working television system is frequently ranked as the highest priority factor for an incoming tenant. Over 55 percent of respondents deem this the most important initial move-in aspect.
Of course, landlords should think about upgrading Internet access to the fastest, most reliable possible setting.
TV and Internet play an invaluably central role for most young people. It can, for many, turn a house into a home. If you have had previous tenant complaints about your internet service provider, think about switching to a more trustworthy alternative.
One of the least important factors for tenants is décor.
In contrast, cleanliness is high on the list. Take note and don't overdo it on décor where you could instead invest in new, updated, cleaner appliances and investing in a professional cleaner to perform the A to Z of what needs to be done.
Remember – always try to consider what tenants really want and not necessarily on what you would want. You are always in a minority, after all.
Always be Proactive
Always think to ask tenants if they feel there is anything missing.
There's no point missing out on a long-term, quality tenant if you can meet their demands there and then. Perhaps the demand is a small one. If so, try your best to address it.
This demonstrates to the tenant that you can be relied upon to deal with issues – whether related to rent or maintenance – as and when they arise. This builds trust at a crucial stage of the relationship where it matters most.
Similarly, if you already have a quality tenant, think about asking them if there is anything you could do to keep them on board. Consider offering a lower rental increase in tandem with these changes for maximum effect.
Think about security, too. Whether they admit it or not, incoming tenants want security reassurances. Always be proactive – install security extras where necessary and be sure to point out to tenants these fortified additions. Tenants need to be satisfied that the property is completely safe for occupancy. The last thing you need is a tenant rushing to their local pharmacist or healthcare centre because of an ill-maintained property.
Don't forget about the outside of your home, either.
A low-maintenance exterior is what tenants look for. Keep this in mind before you prepare your home for viewings. It's deceptively easy to transform a disorganized garden into something clean, low-maintenance and hassle-free.
Final thoughts
If you're not sure what tenants really want, always put yourself in their shoes.
Think about your target market. Who are you aiming to target? What expectations are they likely to have? A graduate student has very different demands than an established professional in a long-term relationship.
By making the changes discussed here, you enhance the possibility of finding a long-term, quality tenant that stays. That's what's important. Lower costs and a consistent income stream without the hassle and stress you could do without.
Property management in Las Vegas has gotten that much easier. For over 10 years, Triumph Property Management has assisted rental property owners find the perfect tenant for their home. With a competitive, all-inclusive 8% rate, Triumph offers full-service property management that transforms that value of your investment. Check back to our real estate blog for even more great tenant tips.