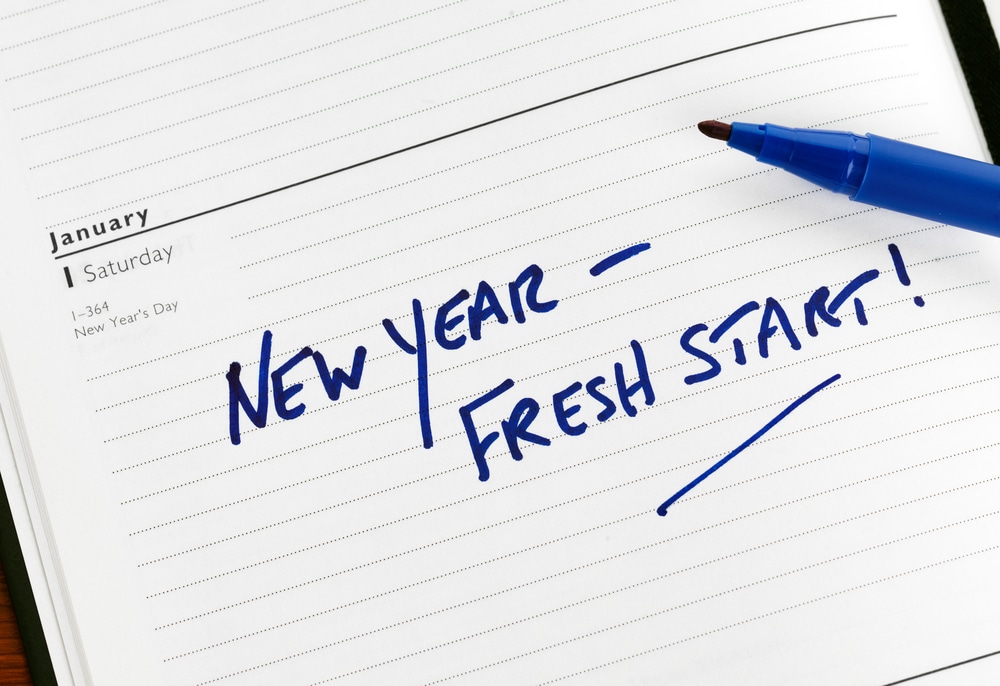 It's that time of year again when New Year's resolutions become the fashion once again. That is, of course, before most resolutions are broken. According to some statistics, about 6-8% of people fail to stick to their resolutions. Many resolutions are related to health and fitness; so-called "dry January" and joining the gym being the two most common. If you haven't thought about New Year's resolutions for your home, now might just be the time.
How often do we put off new projects, let alone finding the time to fix existing, unfinished work? The New Year is the perfect time to reset the balance and find the discipline to get the work done. You'd be surprised at the gratification and satisfaction you can derive from these resolutions – many of which we flesh out below. Yes – focus on health and fitness, but try to focus on your immediate surroundings too.
Time to de-clutter!
The festive season has come and gone and what a mess it has left behind.
Not a new mess, of course – but a mess atop of the mess you tolerated for the past 12 months. Now is the time to put an end to this rubbish. There are great, affordable storage solutions you can now buy that not only store leftover items but also improve the look of your home, too.
Nobody wants to live in a messy home – unable to find the most basic of items. By organizing your home in a clutter-free way, you get to enjoy your home without the stress but with the discipline you need to stick with it in the months ahead.
Freshen up the home
There's nothing worse than a stale, musty home. As the occupier of your home, it's often easy to forget how dated your home has become or how the paintwork has gone well beyond its best before date.
Freshen up your home by applying a fresh lick of paint to each room. Choose vibrant colors that showcase the look of each room. There's no need to choose "safe" colors such as white and magnolia when you can choose more vibrant colors that pack an aesthetic punch without going over the top.
Going green in 2018
This is an absolute must in 2018 – going green.
Going green doesn't need to be something extreme. There are small steps you can take to reduce your carbon footprint and do your bit for planet Earth. One of those steps is insulating your home. Insulating your home might have a hefty upfront cost but this is more than accounted for by the savings you earn by not using as much energy at home.
The less energy you use, after all, the lower your energy bill is going to be.
Staying safe
Were you aware that burglaries rise substantially during the winter months?
If you haven't thought about protecting your home, now is the right time. It doesn't cost much to secure an effective alarm system to your home. If you have more disposable income to hand, you could even invest in a state-of-the-art camera system that is quite visible to burglars – thereby acting as an effective deterrent.
Yes – keeping your home safe involves an added investment. However, having your home burgled is that much worse.
Triumph would like to wish everyone – clients, tenants and interested readers – an exceptional new year. Be sure to come back to our property management blog for more great tips on how to maximize your investment, how to improve your home and how to think differently about the home you live in.