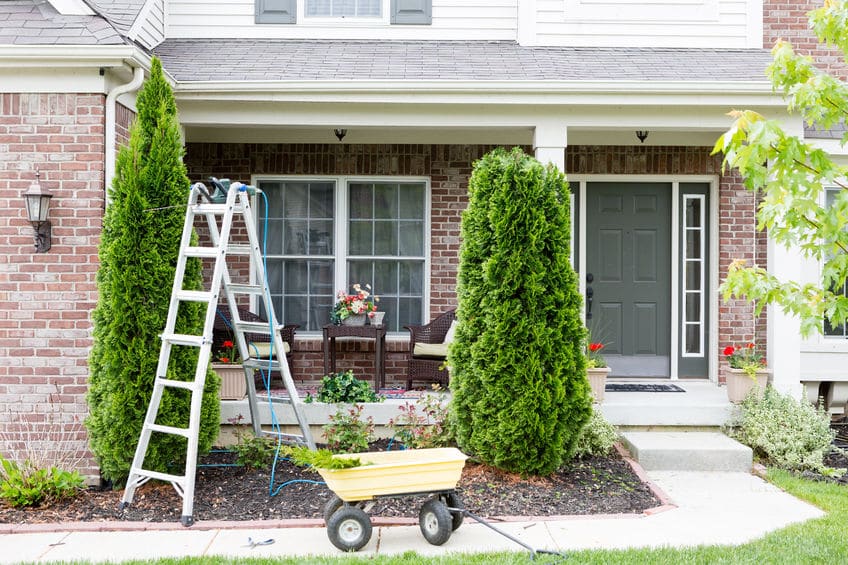 Maintaining your property is essential. This means keeping the grounds, landscape and property in a clean and working order. Prospective tenants are uninterested in poorly kept properties that reflect poorly on their business. The property, and the grounds it sits on, are an integral element for any budding tenant.
Whether you own a residential or commercial property, you should consider hiring a property manager.
Perhaps you do not live beside your investment, or perhaps you own more than one property – effective management is essential. Managing a property not only impacts the value of your investment but, if improperly kept, it can also lead to potential legal implications. This wastes time, contributes to stress and can come with hefty costs.
You need your property to stand out from the crowd for the right reasons.
Prevention is the best cure
It's tempting to leave your property decay over months and years. It appears as if nothing is going wrong until it all goes wrong at the same time.
Costs can build-up, quite considerably. Saving short-term expense is fruitless if you must fork out thousands more in the long-term. Always think of maintenance from a preventative perspective; preventing problems before they mushroom into long-term, complicated and expensive disasters.
Perform routine checks of:
– Heating systems
– Air conditioning
– Electrical systems
– Plumbing
– The broader landscape
Of course, routine maintenance does not remove every possible risk. Emergencies will still occur. But by reducing the incidence of emergencies, you can substantially reduce your bill. It also makes long-term occupancy more likely and eliminates an enormous source of stress from your life.
Don't have the time to perform these checks? Hiring a property management company can make all the difference. For a small monthly fee, you can save on these massive and unnecessary emergency costs, consequences and complications.
Get outdoors too
It's important to keep the outdoors in good shape too.
Have any trees? Think about having these trees inspected. A fallen tree can cause considerable damage to neighbouring property – a cost which you may be liable for.
Again, if this is something you cannot afford to manage, at least in terms of time, it may be time to consider hiring a property manager.
Business owners
Your commercial property is not your home.
You cannot treat your commercial property with the same non-chalant attitude you'd treat your home. When it comes to commercial properties, you need to think about client safety.
This means checking for damaged bulbs, rugged carpets and any other feature which may cause damage to visitors and/or clients.
Again, you don't want to be held liable for damages from highly preventable causes.
Need to Budget
Not all costs are low.
Some costs, such as a roof replacement, are quite considerable – reaching into the many thousands of dollars (depending upon which type of roof you need).
You may, then, need to budget for these costs. The longer you avoid repairing these damages, the greater the expense in the long term. For example – an unchecked roof can lead to extensive leaks and potential flooding. The entire property then becomes a dangerous hazard, for which you are held fully responsible.
Hiring a Property Manager
That's why real estate management has become more popular than ever.
With ever-lower costs, property owners can now afford to hire a property manager to cater for the extensive maintenance needs of their property. There is no need to worry about how the property is running – as each maintenance aspect of the property is checked each month.
A property manager is hired to identify problems before they become a significant financial liability. In this way, though hiring such a manager comes with a cost – this cost is significantly offset by the savings you make in reduced maintenance charges. That's the value that Triumph has brought to the Las Vegas real estate sector over the past 10 years – helping residential and commercial properties deal with maintenance before it becomes a long-term financial headache.
If you'd like to learn more about hiring a property manager in Las Vegas, we'd love to hear from you. You can call us at 702-367-2323 or, alternatively, you can fill out our online form today where a member of our team will get back to you very shortly.