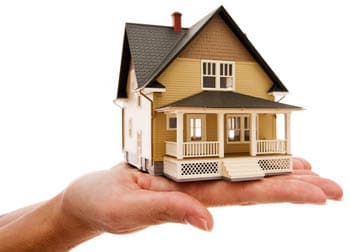 Las Vegas property management can add significant value to your investment.
This often comes as a shock to many investors, who invariably – and, to some extent, understandably – see property management as a cost rather than an investment. But a second look at property management reveals the many opportunities it can provide.
Think about it – property management is important. This is true whether you, as the investor, are doing the management or whether a third-party agency is doing the management for you. It's something that includes everything from maintenance and tenant selection, to fulfilling the many legal obligations that come with this field. When done improperly, bad property management makes for a bad investment.
Here, we're going to look at the top 3 reasons to choose Las Vegas property management – reasons that, when overlooked, seriously undermine the income potential of your investment.
We begin with tenant selection.
#1 Finding the right tenants
Property is only be considered a viable investment if it's generating profit – and that profit is itself linked the tenants you have.
Tenants are, in other words, a vital commodity for any property investment. That investment is only sustained for as long as tenants are willing – and able – to pay the rent level demanded of them. In terms of property management, this leads us to two important points:
– There needs to be low vacancy turnover
– Rent must be maximized at the right level
Rent that is too high is discouraged, not least because tenants are unwilling to pay beyond the market price for that property. Second, it's only by finding quality tenants that vacancy turnover rates remain low. Tenants are unwilling to continue with a lease if they are dissatisfied with the service they've experienced to date. It's important to meet the demands of the tenant without alienating them.
Finding quality tenants isn't always that easy, though. It requires a significant time investment, something that many investors simply don't have. Property management companies can step into the shoes of the investor – as these companies have the tools to filter through the best tenants – both quickly and effectively.
#2 Maintaining the property
Maintenance links in with cost and the quality of tenant experience.
Maintenance is, after all, essential (and legally required) to the safe and proper functioning of every property. Tenants are only willing to enter a property that's not only fully maintained, but whose future maintenance is guaranteed.
Investors can be at a distinct disadvantage in this regard. Landlords invariably pay top rates in hiring maintenance staff – such as plumbers and painters – to fix the property. Property management firms, however, obtain bulk discounts, meaning the cost of maintaining the property is significantly lower.
#3 Alleviating legal headaches
Adhering to local, state and federal legislation remains an absolute must. Whether you're aware of these laws, and updates to these laws, remains an open question.
The law can, after all, be a complex and evolving thing. In many cases, tenants are often better placed in legal exchanges with landlords – particularly when the latter aren't aware of their legal obligations. As a result, it only takes one terrible tenant to overwhelm the landlord with an unassailable legal headache.
That's where property management companies come in. They are staffed with legal professionals who understand how to deal with the legal complexities that come with dealing with tenants. Real estate firms are, in other words, a great immunizer against these preventable consequences.
In summary, Las Vegas property management has a lot to offer. It is a great way to streamline costs and increase revenue potential. In this capacity, property management firms are an excellent opportunity to reduce costs for the investor, while maximizing the property's income and reducing stress and time commitments for the landlord.