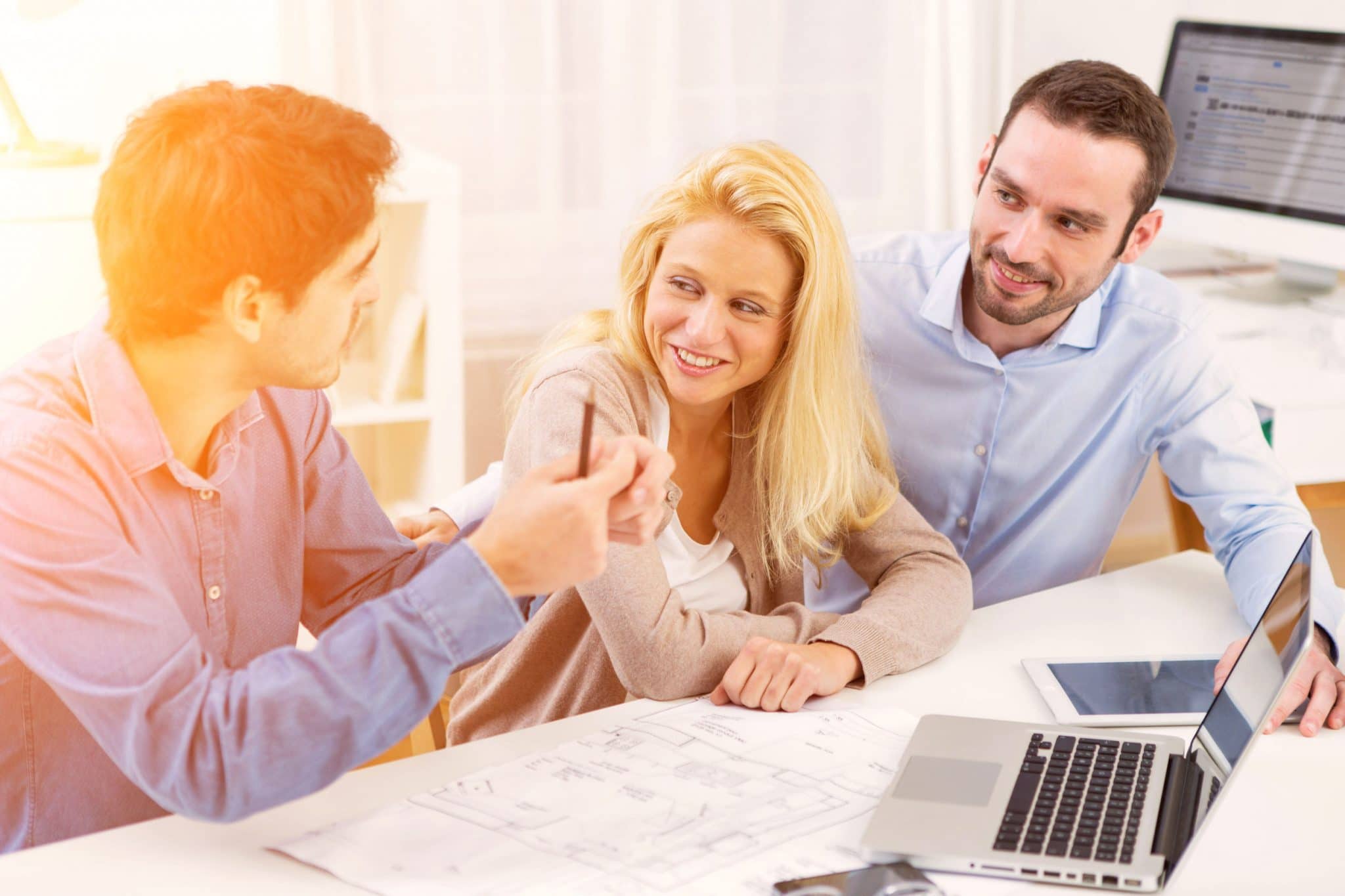 More and more budding homeowners are turning to real estate agents. Homeowners understand the value that real estate agents can bring; their intimate knowledge, experience and expertise across a vast swathe of disciplines. And it is that experience that can help you buy your next dream home.
Buying a home can be a very, very stressful experience.
Realtors can alleviate that stress by streamlining the purchase of your next home. You don't need to worry about finding the home, organizing the mortgage, or negotiating contracts. All these factors are managed for you. Realtors are in the unique position of being able to help navigate you through the complex process of home ownership.
Qualified real estate agents – who are licensed professionals who have passed the real estate exam – are not just there to facilitate what you know, but also what you don't know. You can talk with your realtor about what type of home you seek, what features and specifications you would like it to have, and what type of neighbourhood you would ideally like to inhabit. The great thing about realtors is that they can help you avoid pitfalls that you might otherwise fall into.
Functions of a Realtor
What can a realtor do for you?
As the leading property management company in Las Vegas, the team at Triumph have helped hundreds of budding homeowners find their dream home. We know what it takes, and we know what homeowners are looking for in a realtor.
We facilitate the entire process – from the moment you think about buying your next home, to the point where you're moving in. It's that simple.
More specifically though, realtors help you with:
Buying a home in your best interests. The realtor doesn't have anyone else to answer to, only you. Any real estate transaction is conducted in your bests interests. You will be kept protected throughout the entire process.
Learn about the neighborhood. The great thing about hiring a real estate agent is that they have an intimate knowledge of the neighbourhood you hope to inhabit. You can learn about the schools and hospitals, crime rates and entertainment options – the A to Z of your chosen neighborhood.
Keep focus. If this is your first time buying a home, you'll probably have 1001 questions in mind. Your realtor can help keep things focussed; learning what you want, what you need and, in the end, delivering on a property that is right for you.
Access to a wide network of professionals. Realtors don't act alone. That's because the home buying process is not a simple one. It involves working with brokers, bankers, lawyers and many other professional groups. Realtors have the network you need to make the home buying process as simple and as seamless as possible.
Financial planning. And because the process is complex, so too are the finances. You can expect to pay more than the property asking price. There are other costs – such as legal fees, taxes and appraisal costs – to consider. Your realtor can lay these costs out before the home buying process begins; helping you to plan ahead when it matters most.
Conduct due diligence. Due diligence helps you learn about the viability of the property and whether that property has the long-term potential you expect. It's also about identifying key problems before you sign any contract. Due diligence is also about knowing what to expect when you buy the property – from ongoing costs to reviewing the property disclosure statement. Realtors conduct due diligence to eliminate any potential risks.
Negotiation. Realtors are there to act in your bests interests. This means negotiating the best price, as well as the best terms, for the property. Real estate agents are equipped with the knowledge of how the current state of the property impacts on price. They can also refer to active comparables and recently sold properties in the area. This knowledge maximizes your negotiating hand. As well as price, realtors help you negotiate the terms of transfer, too. This includes dates, subjects and warrants. There are many, many details to consider and that's precisely what the real estate agent focusses on.
Final thoughts
The real estate agent plays an invaluable role in the home buying process.
They are front and center when it comes to buying a home in your best interests; in keeping focussed on what property works best for you; in learning about the neighbourhood and how it suits your needs; in working within a wider network of professionals to streamline the home buying process; in assisting with financial planning and in conducting due diligence; and in negotiating the best price and terms of purchase.
Realtors are, then, the complete A to Z of the home buying process.
If you are planning to purchase your next dream home in Las Vegas, our team of realtors can assist you. Call us today on (702) 367-2323, or, alternatively, fill out our online form and a member of our team will be in touch very shortly.